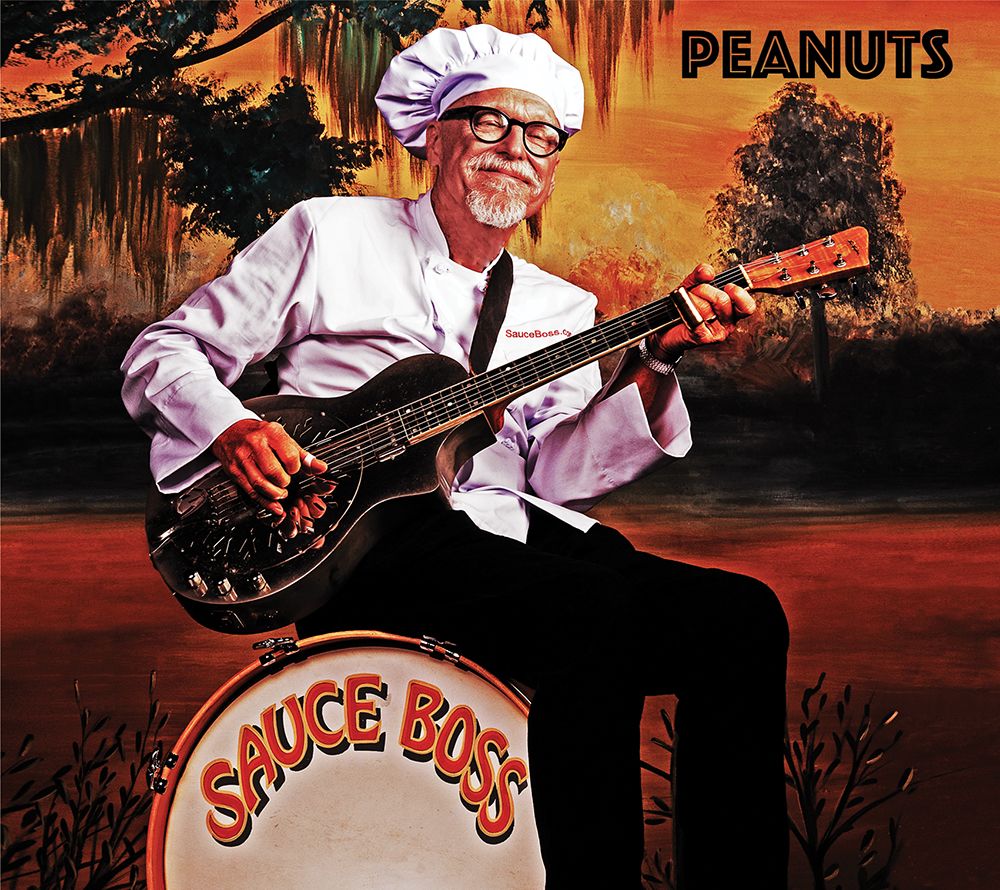 Sauce Boss
Peanuts 
Featuring Original Music from the documentary 
"Jimmy Carter Rock & Roll President"
"Peanuts" is the latest album from Bill Wharton, the Sauce Boss.  It's a diverse retrospective with some new tunes that made up the original score for the Jimmy Carter film. It kicks off with "Let the Big Dog Eat", his Blues anthem, a 1989 Kingsnake release featuring Pat Ramsey and Lucky Peterson. Covered by Albert Castiglia, in 2016, this song rose to #1 on the Roots Music Report for 12 weeks. Three decades of shouting his blues provides a spectrum of soulful singing. Traveling through Georgia (Down in Georgia") and up through the Appalachians with the new release of "Shiner's Blues", to Chicago with "Chicago Combat Zone", morphing into bluesy psychedelia ("Out in the Night") and grungy swamp blues (Alligator" and "Outlaw Blues"), Bill Wharton has painted a sonic backdrop for the story of a president who to this day is an ardent fan of music. 

It was arguably musicians who got Carter elected, playing benefits on the weekends so he could buy ads on Monday morning, and introducing fans to their good friend, a peanut farmer from Georgia. As Chuck Leavell said, "He's one of us." While in office, the President used music as soft diplomacy to make this world a better place. 
The movie has garnered many accolades. President Jimmy Carter said, "The film exceeded my expectations in every way." CNN Films premiered "Rock and Roll President" on January 3, 2021. The Los Angeles Film Awards gave "Best Picture", and 'Best Feature Documentary" to Director Mary Wharton, along with "Best Original Score" going to Bill Wharton, the Sauce Boss himself!
Come and get your hot boiled peanuts right here!!!
For more about the movie, and time codes in the movie of my songs click here

Living Blues Magazine review of "Peanuts"

Bman's Review of Peanuts