After a killer Summer, I have left my schedule open this fall for a deep dive into the tunes. For the first time in my life I've been able to take my sweet time in the studio, recording the tunes, picking them apart, and recording them again. The results have been beyond my expectations. This is some of my best work. Can't wait to share this with all y'all.
Holiday Sale!!!!
It's official! The holidays are here and it's time to re-up your Liquid Summer stash. You know yer gonna need some. It's the perfect gift. Until the end of 2023 we have dropped the case price of shipping my hot sauce, so now is the time to buy. 
Get it HERE.
Condolences to the World. First Jimmy Buffett, and then the passing of Rosalynn Carter has hit us hard. We are thinking of our daughter Mary Wharton who spent a couple of years working closely with The Carters on the movie that she directed and produced. If you haven't watched "Jimmy Carter Rock and Roll President" yet, tonight would be a good time to watch it. And also listen for my musical score.
https://www.jimmycartermovie.com/watch-at-home/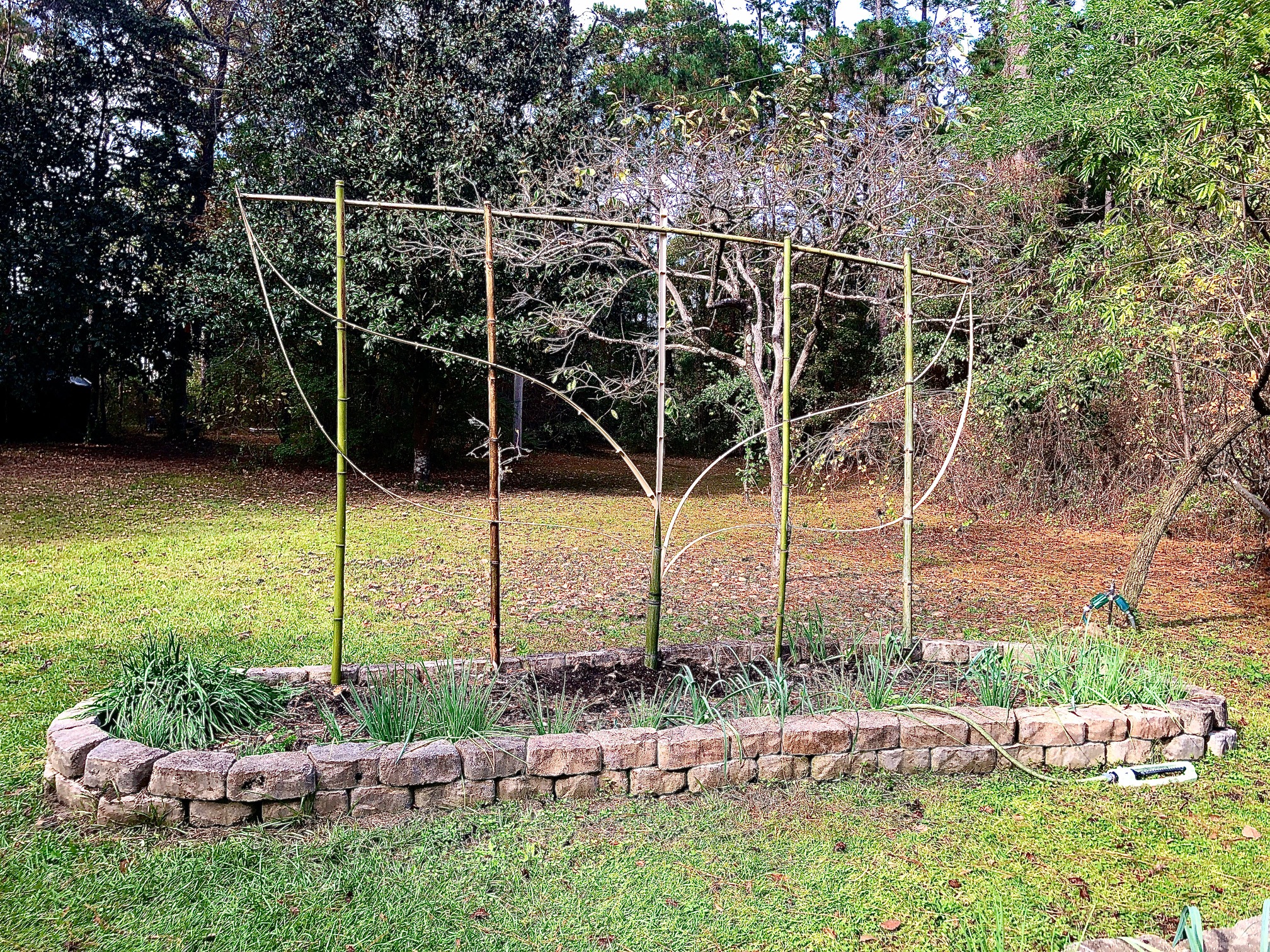 Gardening tip for 2024
My trellis made with:
5 18" steel rods
Bamboo
Zip ties
My "piece de resistance". You can see this contraption in the panorama above next to my high hat. I modified this tiny desk. It fits into my old amp case. The external monitor is attached to the desk and I wheel it around. I can run the whole shebang from anywhere in the room.
No matter how, where, why, or if you celebrate this holiday season, please be kind and considerate of others' religious beliefs. Happy holidays everyone.