Back for the 7th time! 
The photo is from 2001 where they put us on a special stage in the round, right in the middle of the main stage crowd. I'm stoked to see my friends in Canada this summer. It's a biggie. The Ottawa Blues Fest welcomes 250,000 music fans over a period of ten days in July and I have two shows there on July 14. I will also make a stop at the local homeless shelter on the 13th. This and more in June and July. Here's the Schedule. For details and ticket links sauceboss.com/tour
6/16/2023 Leesburg, VA  – Macdowell's Beach
6/18/2023 Franklin PA –  Franklin Blues and BBQ Festival
6/21/2023 Sharon PA  – The Keg
6/23/2023 Pittsburgh PA –  Steamworks Creative
6/25/2023 Lorain OH – Beaver House
6/28/2023 Buffalo NY – Sportsmens Tavern
6/30/2023 Syracuse NY – 443 Social Club and Listening Room
7/8/2023 Durham NH – Private Event
7/9/2023 Tamworth NH – The Barn at Farmstand
7/13/2023 Ottawa Ontario – Ottawa Mission (private show for clients)
7/14/2023 Ottawa Ontario – Ottawa Blues Festival
7/27/2023 St Augustine, FL – Plaza de la Constitucion

Live at the BBC! 
Check out our latest on Youtube.
February 11th was our last gig at the Bradfordville Blues Club a few weeks before the iconic club closed its doors. I brought Extra Sauce, (Brett Crook and Neal Goree) and we got pretty wild, evidenced by this video shot by Ian Weir, and edited by Mary Wharton. The audio was recorded by Walter Potter and mixed by Doug Oade.
That's why… "I Can't Sit Down."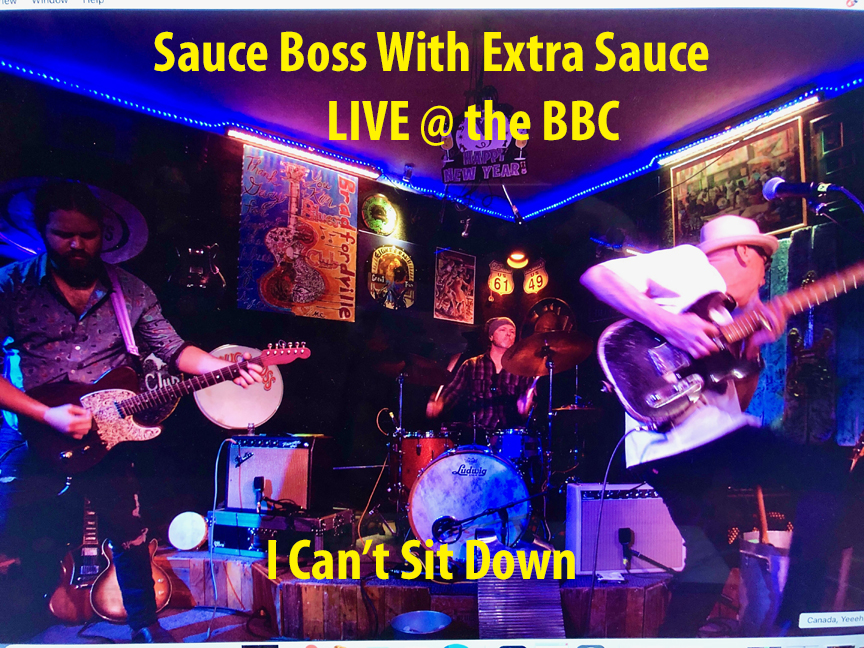 Liquid Summer Hot Sauce will do it to it.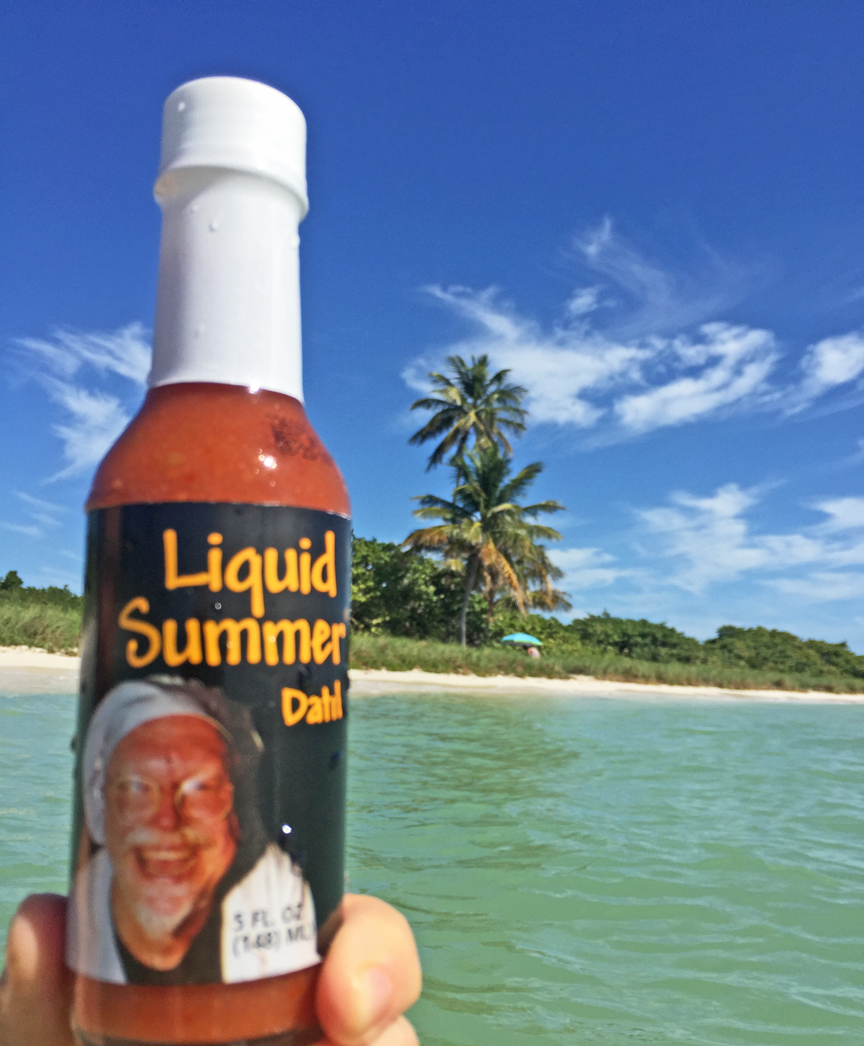 Sockeye Papillote with Herbes de Provence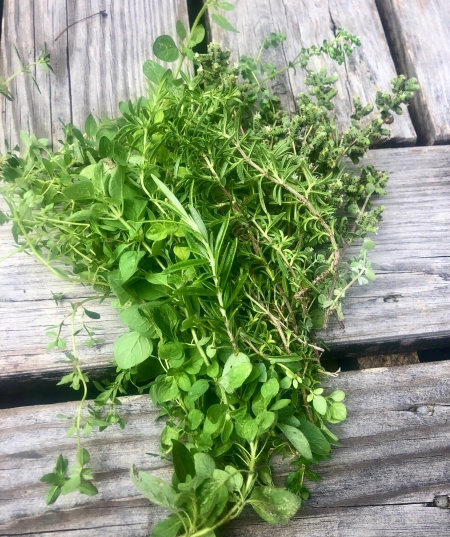 Sounds highfalutin, uptown, top shelf, out of reach, $$$$, and downright French! Au contraire, mon ami. Yes it's French; no, it's not unattainable. This 30 minute, easy and fun recipe is hearty and healthy…and different than the normal pescatarian bill of fare. Instead of fat from frying, or piquant from hot peppers it offers flavors from fresh herbs seeping into the fish.
Parchment paper
Filet of fish
Asparagus
Zucchini
Carrot cut into ribbons
Green onions
Tomato slices
Lemon slices
Salt
Pepper
Rosemary
Marjoram
Savory
Thyme 

Preheat oven to 400 degrees
If you don't have fresh herbs, you can use the dried Herbes de Provence mix .
I used asparagus, purple carrot ribbons, zucchini, green onions, and yellow tomatoes in layers on a sheet of parchment.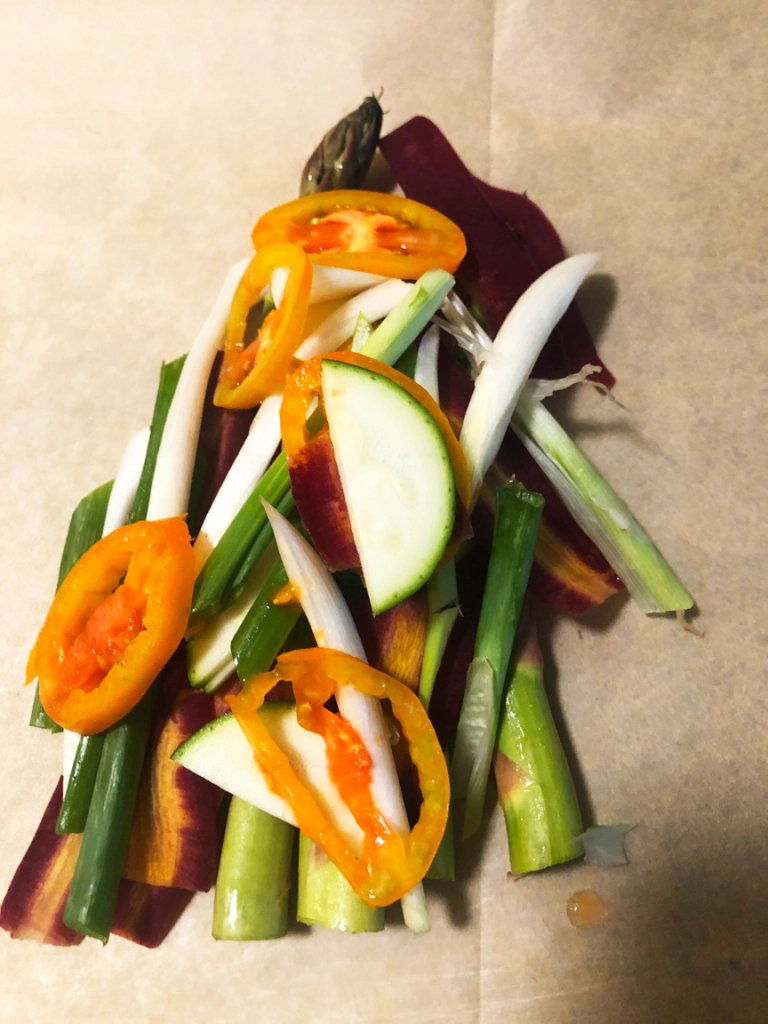 Place the fish on top, spray with olive oil, and shake some salt and pepper.
Add sprigs of the fresh herbs, pressing them into the fish.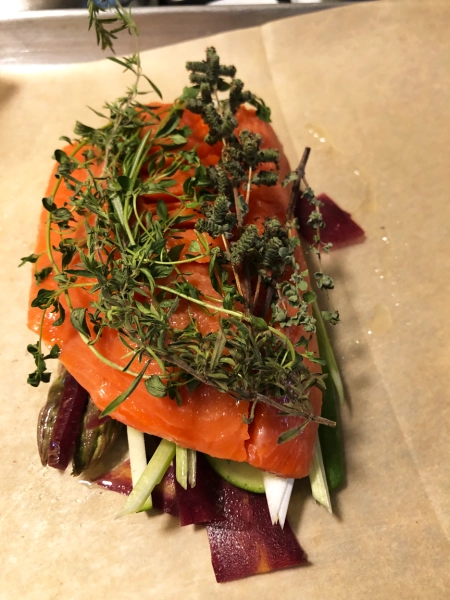 Place lemon slices on top.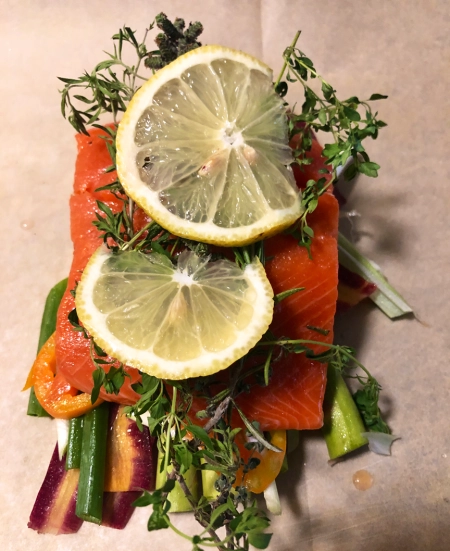 Seal the parchment paper, crimping the paper all around the salmon.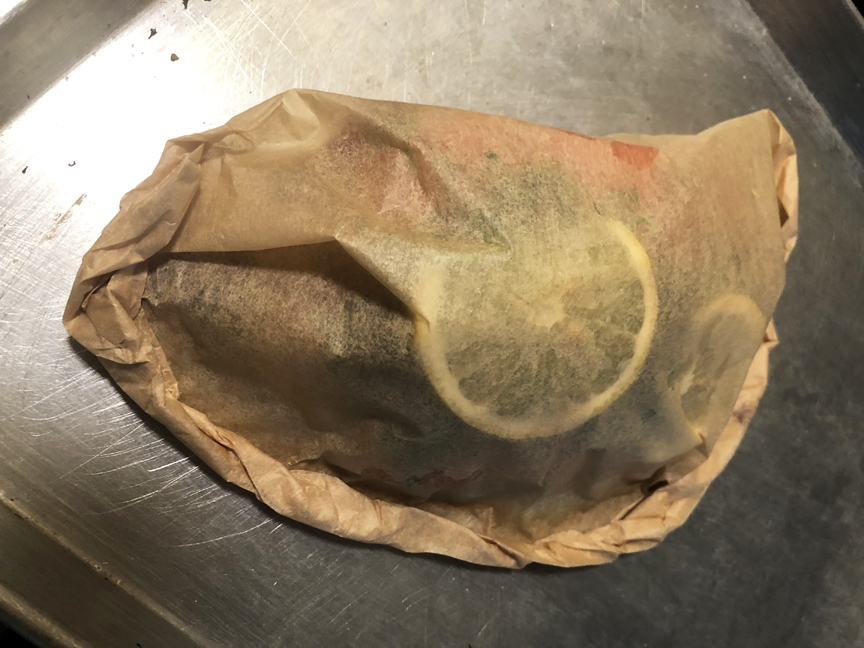 Cook for 15 minutes, or when the thermometer says it's done.
Voila!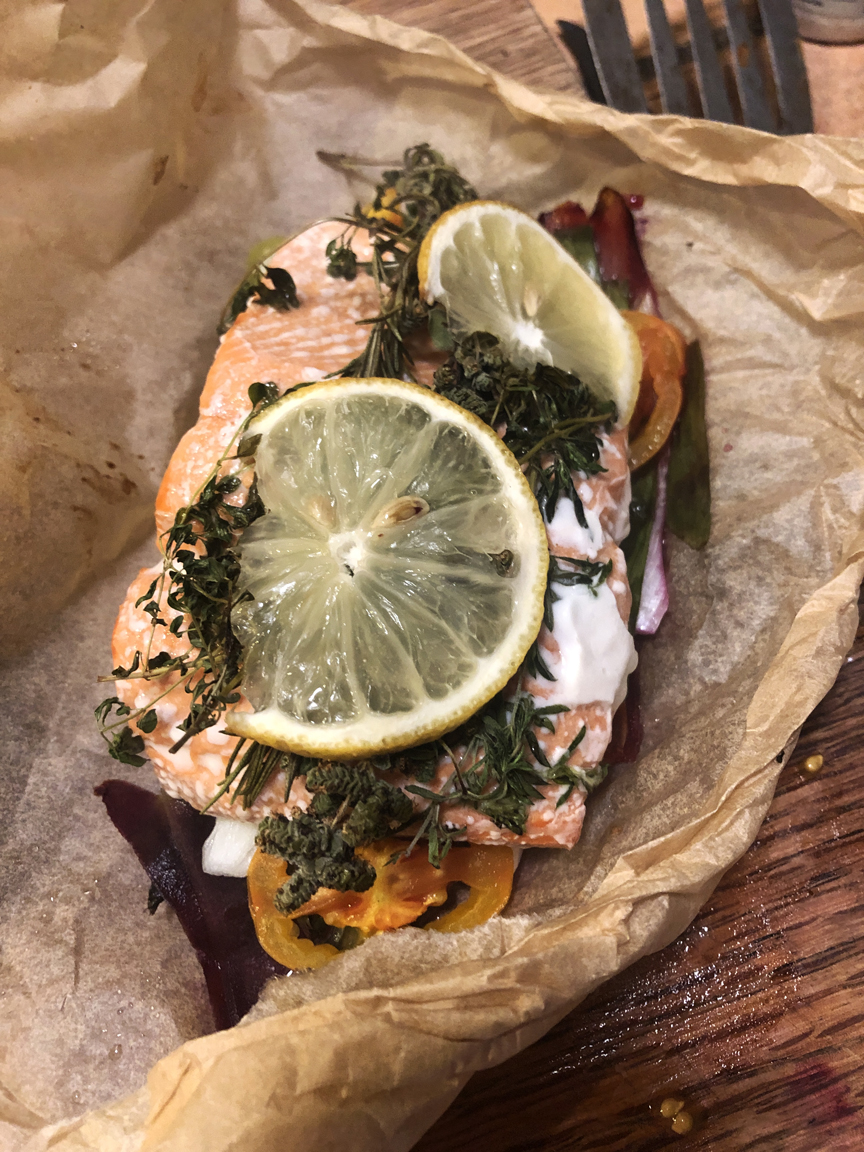 I served it with brown rice.
Bon Appetit!